It has been nearly 30 years since Wendy Lupul took on the role of coordinating Sisterhood Shabbat. She continues to radiate joy when she talks about the Kol Isha Shabbat Service (KISS), a longstanding tradition, first at Congregation Eilat and now at Temple Beth El of South Orange County.
KISS, a Saturday morning Shabbat service created of, by and for women with the help and participation of all of the auxiliary organizations at Temple Beth El "engages and energizes people" and brings out the families who support their efforts, Lupul said.
Slated for Saturday, February 11, at 9:30 a.m., the creative service will be followed by a special Kiddush luncheon and Israeli dancing choreographed by Ellen Prince. "The quality of the dance performance gets better and better every year," Lupul added.
New in the service this year are five musical pieces that Cantor Natalie Young will lead the choir in performing and a skit about the Haftorah. As always, the centerpieces from the lunch are repurposed.
According to Lupul, "KISS is well attended. It brings the whole community together, fills up the whole chapel and encourages people to take on new things." There are mother-daughter participants and people learning how to chant from the Torah for the first time.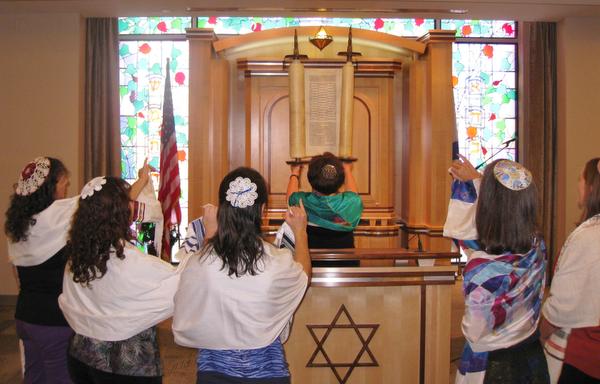 The Torah portion is Parshas Beshalach (Exodus 13:17-17:16) when the Israelites cross the Red Sea and Miriam leads the women in singing and dancing with their tambourines. The Haftarah relates the story of Deborah, the Judge, who leads Israel to victory over the Canaanites, and Yael, who kills Sisera, the general who wants to kill the Jews.
Lupul is always happy to help people to prepare for the service and get comfortable with it. "We want to make sure everyone feels connected and enjoys the experience," she concluded.